Selina Venao River, Panama
Welcome to Mantra by Selina
Join us for an unforgettable wellness experience in one of the world's most spectacular destinations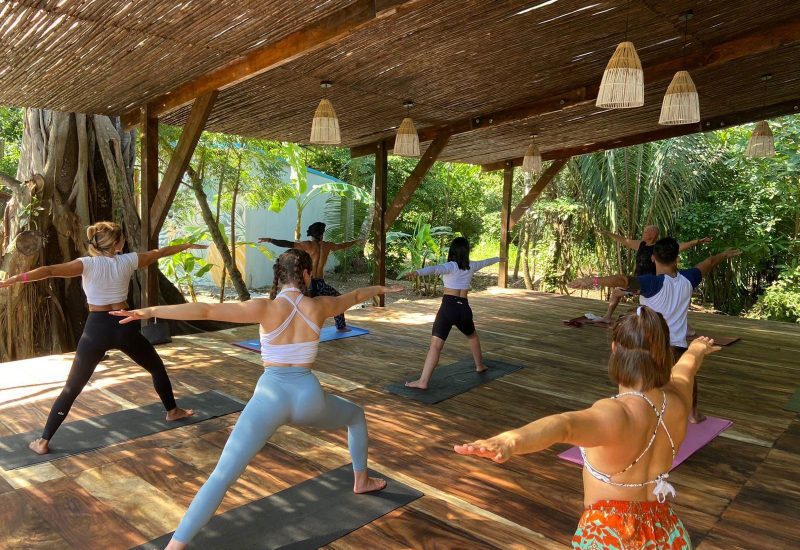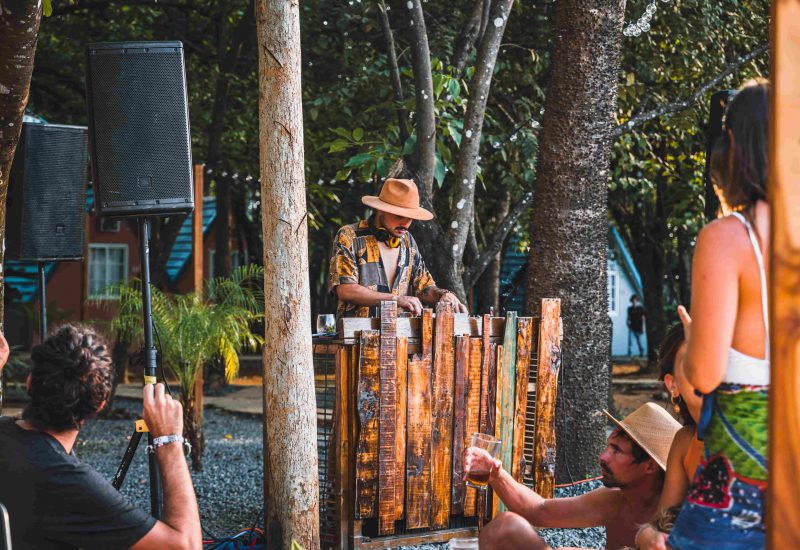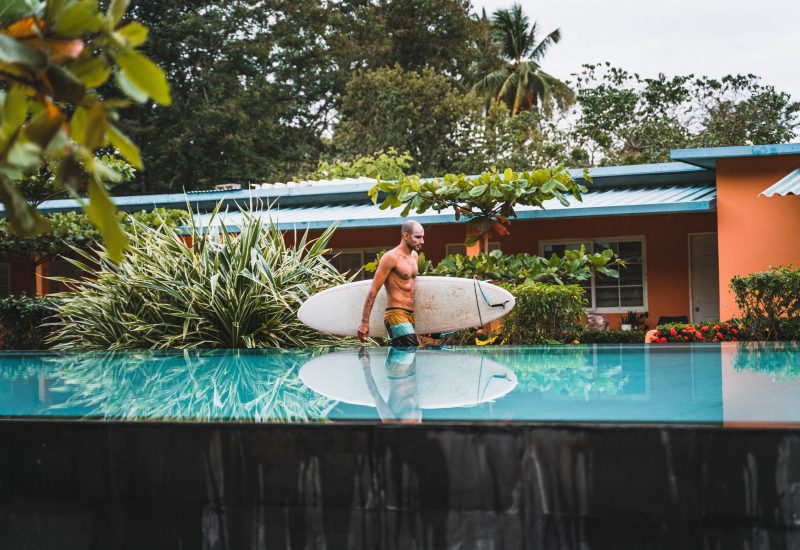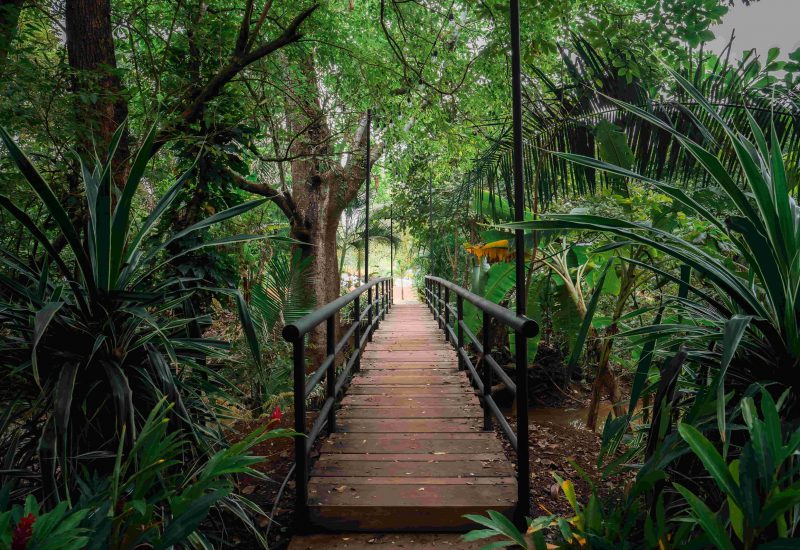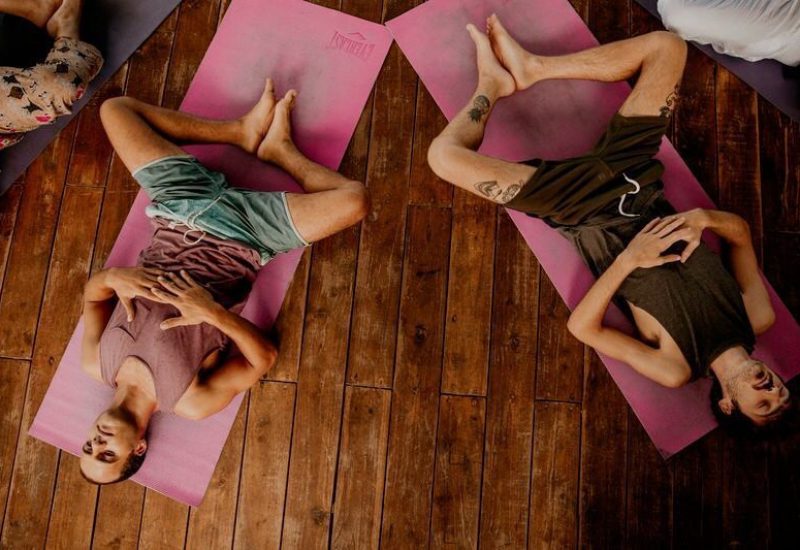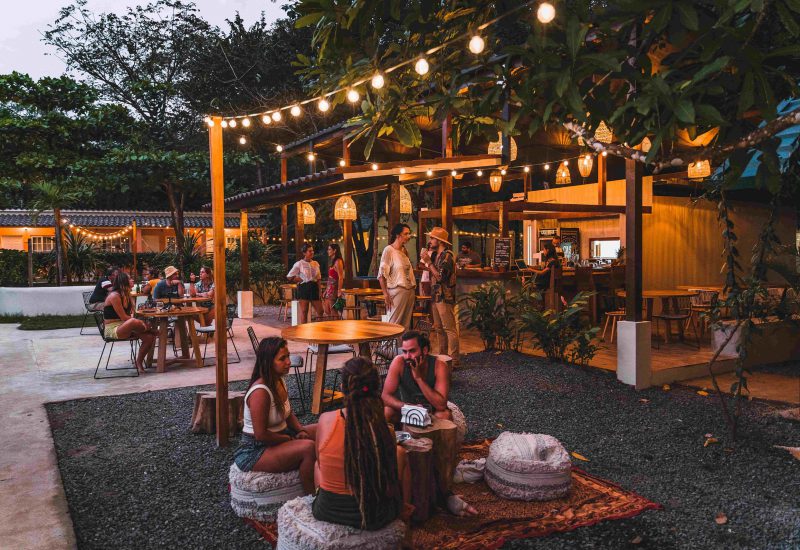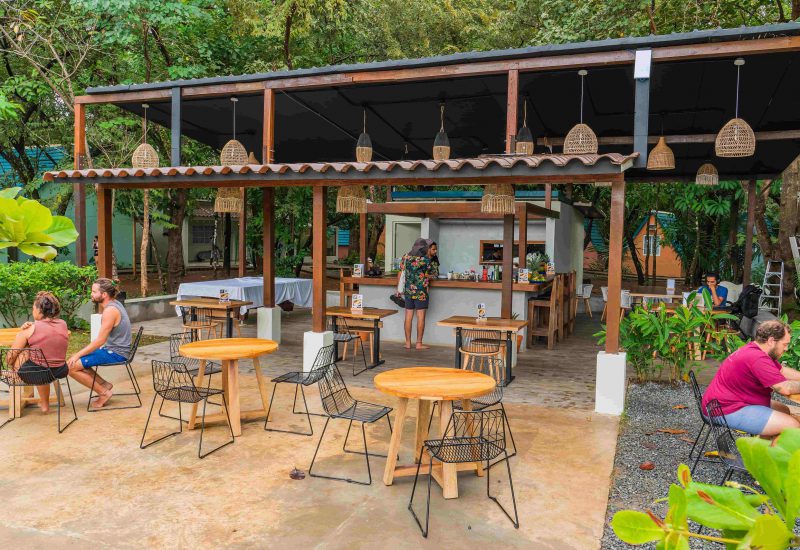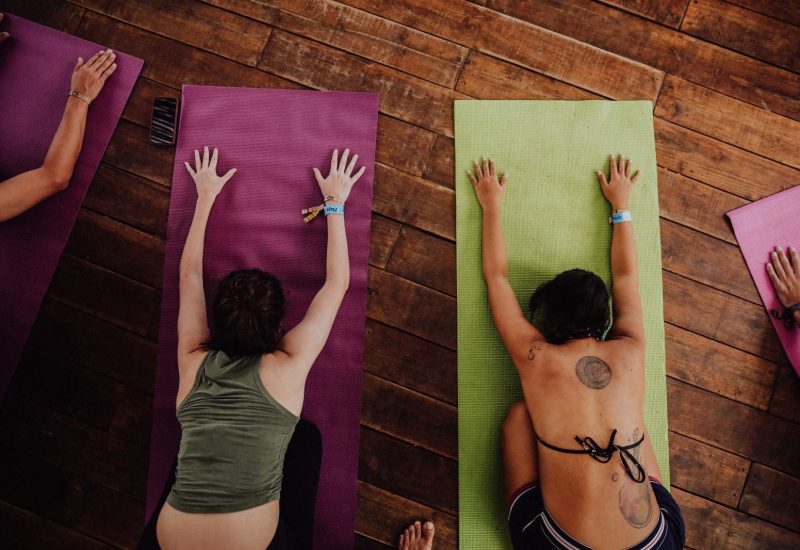 We invite you to join us on our 5-day journey of discovery. Find liberation, empowerment, and connection amongst the magical landscape of Playa Venao, Panama with Mantra.
Establish a deeper connection to your core, our community, and the world around you complete with breathtaking views, yoga, movement and meditation, chef-cooked meals, healing workshops, surfing, music, dancing, and much more.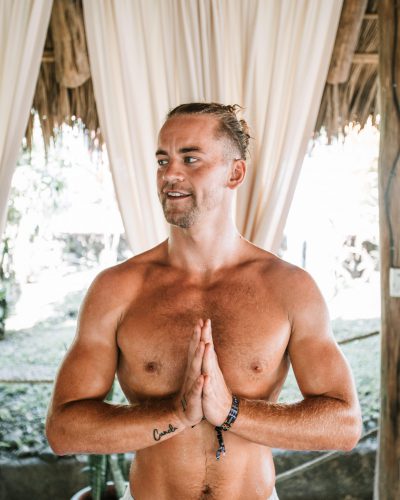 Dakota is a 200-ERYT who specializes in vinyasa yoga and inversion-based workshops. Dakota teach many forms of yoga, breath work, and primal movements to my students. Most of his work time is spent as a yoga/movement content creator, while most of his free time is spent doing Jiu Jitsu, enjoying the beach, shooting pool, and enjoying quality time with friends.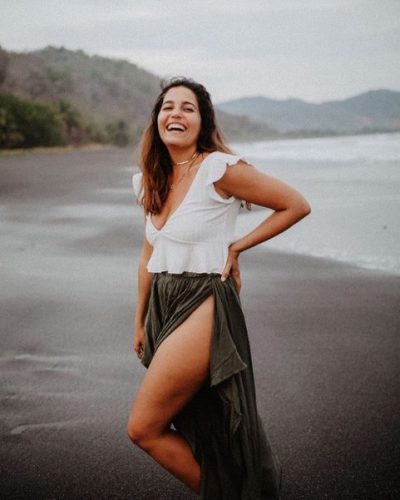 Natalia is an energy channel, co-founder of Alaya Panama, and teacher and conduit of Reiki, Yoga, and many other healing arts.

She is passionate about leading ceremonies, rituals, retreats, and energy healing sessions to allow people to look within, feel what needs to be felt, and trust in their Higher Selves to let it go and heal.

She is inspired by curiosity, magic, human potential, Pachamama, and going deep.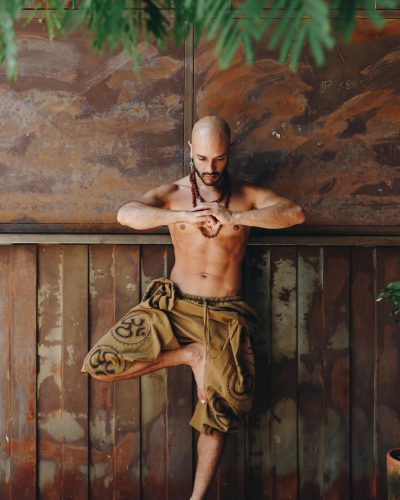 Manuel Leuman is a soul with the mission of bringing well-being to all people.
More than 7 years ago he started his journey in meditation, yoga as a way of self-knowledge.
Through Manuels events, retreats and social networks, he seeks to inspire, bring awareness and provide a space of tranquility to people in a world where anxiety, depression, anger and stress are increasingly common.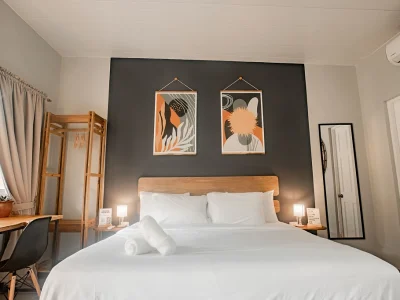 Price per person in a private apartment (double bed) with a private bath starts from-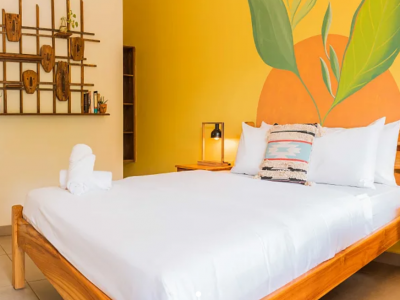 Price per person in a standard room (double bed) with a private bath starts
from-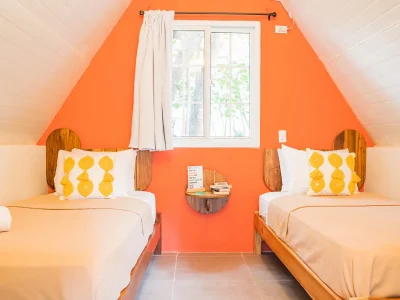 Price per person in a shared teepee (Single beds) with a shared bath starts
from-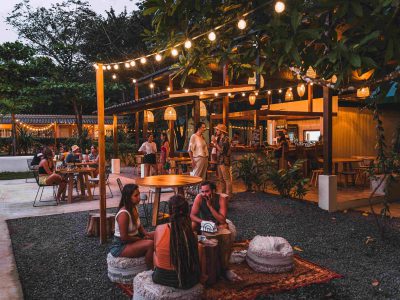 Price per person for the entire retreat all included without accommodation (on your own)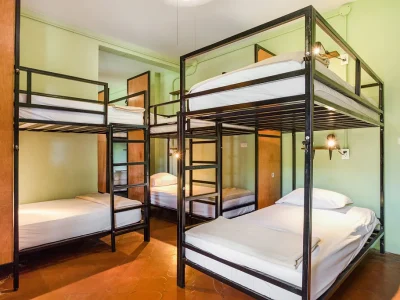 Price per person in a shared room (up to 6 people) with a shared bath starts
from -
Use Early Bird promo code VENAO100 for $100 discount.

The nearest airport to the hotel is Tocumen International Airport in Panama City and it takes 5.30 hours to drive to Playa Venao.

Transportation to/from the hotel is not included but there are daily

shuttles from Panama City to Playa Venao that leave every day at 8:30 am. The pickup location is Selina Casco Viejo.

Please contact us if you would like transport advice.



4 nights accommodation in Selina Venao river hotel

Movement, Yoga & meditation workshops
Wim-hof breathing workshop 
Surfing class and board rental
3 Meals a day (Vegan & Non-vegan)
Reiki circle
Cacao ceremony & Ecstatic dance 

2 Day trips to magical places

Music and dancing
Flight tickets 
Transportation to/from the location (Available upon request)
Personal travel insurance
Entry VISA to Panama if required
Covid tests if required
Thursday
April 20, 2022
Arrival, welcome reception & snacks
16:00 – 16:30 
Opening circle
16:30 – 17:00
Mobility
17:00 – 18:00
Sunset Chill workshop
18:00 – 19:00
Dinner
20:00 – 21:30
Fire intentions
21:30 – 23:00
Friday
April 21, 2022
Saturday
April 22, 2022
Sunday
April 23, 2022
Monday
April 24, 2022
Do you need assistance with Mantra retreat?
Please send email to info@mantrabyselina.com with some necessary details.
You will be contacted via email with more information about your request
Regulations - warranty and general conditions
Regulations - warranty and general conditions
Terms of engagement and responsibility for retreats of Mantra For life Ltd.
These regulations are written in the masculine language for convenience only but are intended for both women and men.
Mantra for Life Ltd. offers organized retreats at various sites around the world. It is mandatory for anyone who wishes to register for one of the retreats to carefully read the regulations and make sure that the conditions detailed therein are clear to him.
For any question you can contact us by email at info@mantraways.com
Booking a place at the retreat on the company's website constitutes agreement to all the conditions detailed below.
Registration and payment
Registration takes place on the website of Mantra For life Ltd - mantraways.com.
Payment for the retreat is made at the time of registration by credit card.
Only full payment at the time of registration guarantees the registrant's participation in the retreat. Mantra Foe Life Ltd. has the right to refuse to realize a trip of anyone who registered and did not pay for the reservation in full.
During the registration process, each registrant is required to carefully read the company regulations (this document) and approve it.
Holding of the retreat
The holding of the retreat is conditional on a minimum number of participants. If the required minimum is not reached two weeks before the retreat date - the retreat will be canceled, and the registrants will receive full refund for the payments made by them. .
The refund will be made by crediting the credit card with which the registrant paid.
General (documents / insurance / visas)
It is the customer's responsibility to check the validity of all necessary travel documents ( passport, an entry visa if required (visa), vaccinations and travel insurance
It is the registrant's responsibility to purchase an appropriate health and luggage insurance policy that will also cover the types of activities at the retreat that require special insurance coverage (for example: diving). Make sure that the policy covers the refund of cancellation fees in the event that the customer cancels his/her participation due to the corona disease or any illness or for any other reason. It is hereby clarified that the customer will have to bear all the costs for his cancellation of participation and the refund given to him will offset all cancellation costs.
cancellations
Initiated cancellation of a retreat by Mantra For Life Ltd. due mainly to a small number of registrants will be possible up to 15 days before the departure of the retreat without any claim by the client.
Credit transactions will be refunded according to the conduct of the credit companies.
Cancellation by the customer
Any cancellation request should be made by mail to Mantra For Life Ltd. - info@mantraways.com. A cancellation will be valid only after a written confirmation from Mantra For Life Ltd.
Any cancellation will be subjected to cancellation fees as specified below:
• A cancellation received up do 30 days before the start date of the retreat is subject to 10% cancellation fees from the total price of the retreat.
• A cancellation from 30 to 20 days before the Strat date of the retreat is subject to 30% cancellation fees from the total price of the retreat.
• A cancellation from 20 to 7 days before the start date of the retreat is subject to 50% cancellation fees from the total price of the retreat.
• A cancellation less than 7 days before the start date of the retreat is subject to 100% cancellation fees and there will be no refund at all.
• Refunds will be made according to the terms specified above by crediting the customer's credit card that was used at the time of payment.
Contact details of Mantra For Life Ltd.:
Info@mantraways.com
Phone number +972523892102