Selina Secret Garden, Lisbon
For the very first time in Lisbon, Portugal
Mantra by Selina and the international Life Coach, Stephen Whalen are excited to welcome you to join us for an unforgettable experience.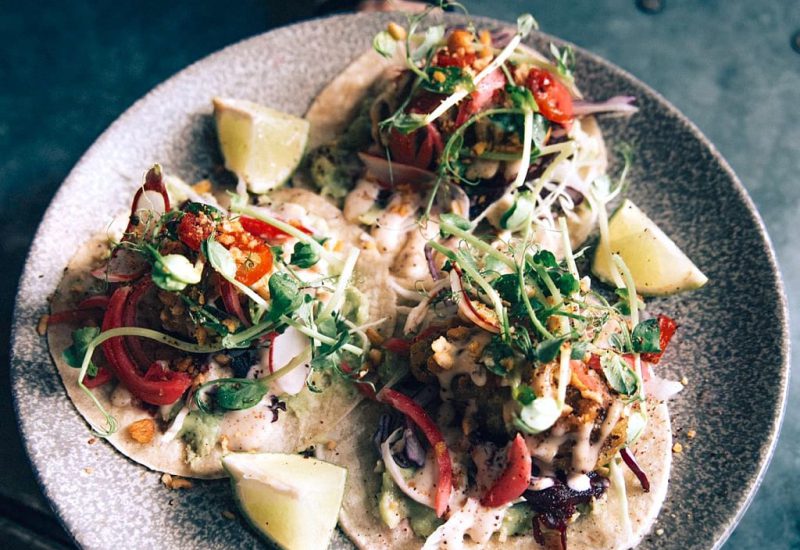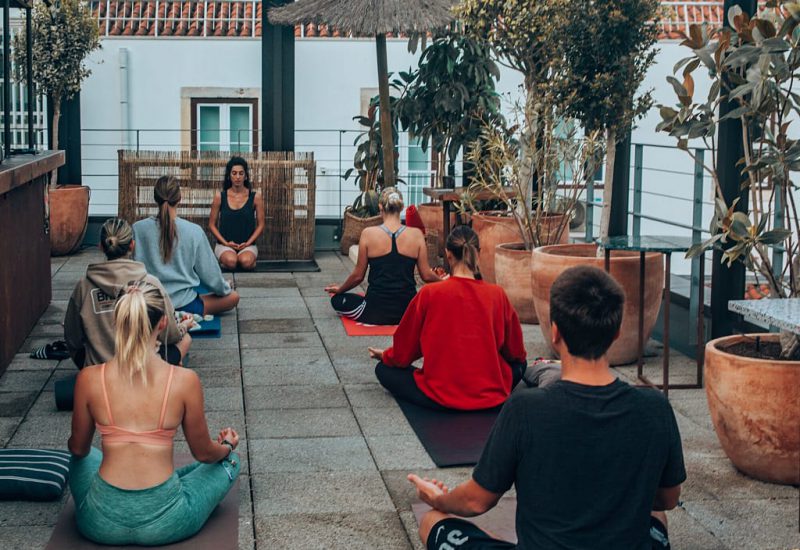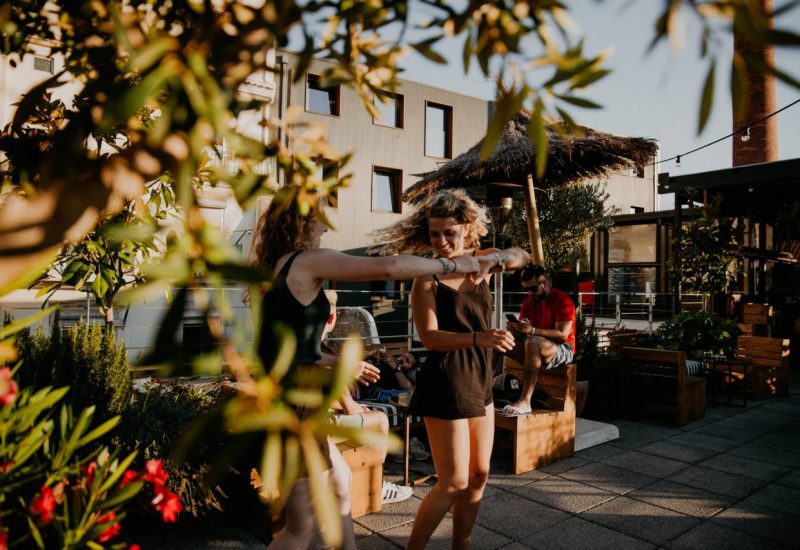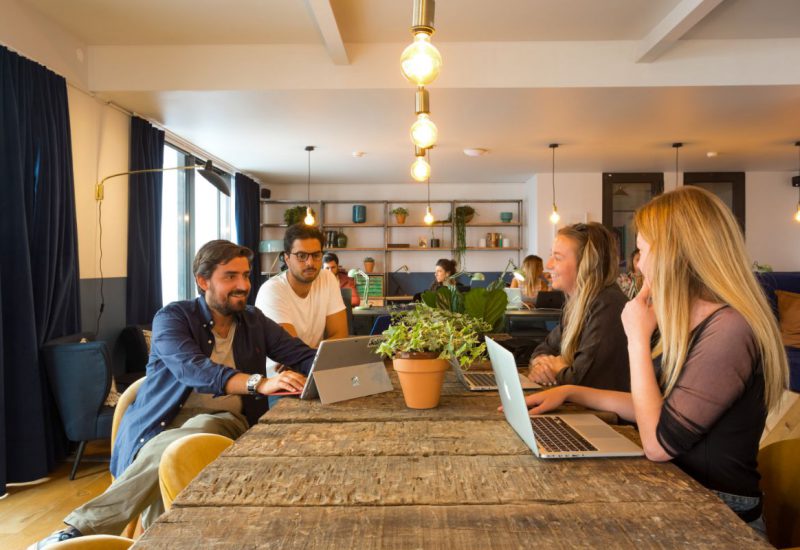 "In this powerful workshop individuals will learn the tools to develop a deeper sense of purpose and meaning in their lives. Through interactive exercises and group discussions, participants will learn how to gain clarity about their values, goals, and aspirations, and create a strong foundation for personal and professional growth. Participants will leave with tools they can implement immediately.
The workshop will focus on three core pillars: Mission, Vision, and Principles, and how to align them with daily actions. By diving deep into each of these pillars, attendees will be empowered to connect with their most authentic selves and lead a life with intention and purpose. This workshop is for anyone seeking greater clarity, direction, and alignment in their personal or professional life".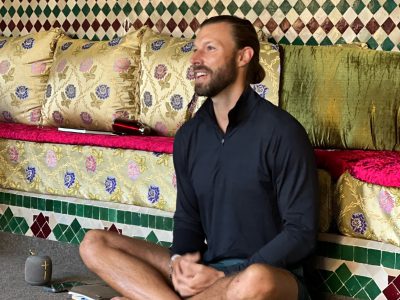 Stephen Whalen
Stephen is one of those people that can light up a whole room with his presence, his aura is golden, raising the vibration of who's around him.
He combines over a decade of experience as a professional athlete and elite strength and conditioning coach, enhancing individual's lifestyles through mindset, fitness, and nutrition. Stephen's mission is to help men and women deepen their connection with themselves and empower them to think expansively and play with possibility. He is a Proctor Gallagher consultant and facilitates their "Thinking Into Results" program, is Strength and Conditioning Coach Certified.
This is a donation-based event created by Selina and Mantra.
Donations will go to SOMA Culture who is raising funds to help Afghan artists start a new life here in Portugal.
We look forward to going on this journey with you!
Sunday
March 4, 2023
Welcome reception 
10:45-11:00

Workshop with Stephen
11:00-13:00
Do you need assistance with Mantra retreat?
Please send us an email to
info@mantrabyselina.com
or complete this form, and we will get back to you with more information about your reques
Regulations - warranty and general conditions
Regulations - warranty and general conditions
Terms of engagement and responsibility for retreats of Mantra For life Ltd.
These regulations are written in the masculine language for convenience only but are intended for both women and men.
Mantra for Life Ltd. offers organized retreats at various sites around the world. It is mandatory for anyone who wishes to register for one of the retreats to carefully read the regulations and make sure that the conditions detailed therein are clear to him.
For any question you can contact us by email at info@mantraways.com
Booking a place at the retreat on the company's website constitutes agreement to all the conditions detailed below.
Registration and payment
Registration takes place on the website of Mantra For life Ltd - mantraways.com.
Payment for the retreat is made at the time of registration by credit card.
Only full payment at the time of registration guarantees the registrant's participation in the retreat. Mantra Foe Life Ltd. has the right to refuse to realize a trip of anyone who registered and did not pay for the reservation in full.
During the registration process, each registrant is required to carefully read the company regulations (this document) and approve it.
Holding of the retreat
The holding of the retreat is conditional on a minimum number of participants. If the required minimum is not reached two weeks before the retreat date - the retreat will be canceled, and the registrants will receive full refund for the payments made by them. .
The refund will be made by crediting the credit card with which the registrant paid.
General (documents / insurance / visas)
It is the customer's responsibility to check the validity of all necessary travel documents ( passport, an entry visa if required (visa), vaccinations and travel insurance
It is the registrant's responsibility to purchase an appropriate health and luggage insurance policy that will also cover the types of activities at the retreat that require special insurance coverage (for example: diving). Make sure that the policy covers the refund of cancellation fees in the event that the customer cancels his/her participation due to the corona disease or any illness or for any other reason. It is hereby clarified that the customer will have to bear all the costs for his cancellation of participation and the refund given to him will offset all cancellation costs.
cancellations
Initiated cancellation of a retreat by Mantra For Life Ltd. due mainly to a small number of registrants will be possible up to 15 days before the departure of the retreat without any claim by the client.
Credit transactions will be refunded according to the conduct of the credit companies.
Cancellation by the customer
Any cancellation request should be made by mail to Mantra For Life Ltd. - info@mantraways.com. A cancellation will be valid only after a written confirmation from Mantra For Life Ltd.
Any cancellation will be subjected to cancellation fees as specified below:
• A cancellation received up do 30 days before the start date of the retreat is subject to 10% cancellation fees from the total price of the retreat.
• A cancellation from 30 to 20 days before the Strat date of the retreat is subject to 30% cancellation fees from the total price of the retreat.
• A cancellation from 20 to 7 days before the start date of the retreat is subject to 50% cancellation fees from the total price of the retreat.
• A cancellation less than 7 days before the start date of the retreat is subject to 100% cancellation fees and there will be no refund at all.
• Refunds will be made according to the terms specified above by crediting the customer's credit card that was used at the time of payment.
Contact details of Mantra For Life Ltd.:
Info@mantraways.com
Phone number +972523892102